MAGNETIC DRIVE SEAL-LESS CHEMICAL PROCESS PUMPS :
C. Bole & Co. offers wide range of Seal-less Magnetic Drive Monoblock chemical process pumps which ensures 100% leakproof operation. They are ideal for transfer of corrosive chemicals, acids, dyes, solvents, toxic and fuming liquids, petrol, kerosene, water etc.
They are useful in chemical industries, pharmaceutical and food processing industries, Textile Dying Houses, Electroplating Plants, Laboratory Equipments, Medical Equipments, X-Ray Film Plants, Photo Processing, Liquid dispensing machines and fountains etc.
Materials of construction for Casing is GF Polypropylene, Derlin and Impeller in GF Polypropylene Nylon. Pump body outer casing made of Aluminium Alloy. Pumps are close fitted to Single/Three Phase Electric Motor for continuous ratings.
Magnetic design eliminates the conventional method of shaft coupling. Hence the pump casing is fully sealed from drive end which gives away the use of conventional sealing system. There is no seal used and hence no troublesome seal repairing and replacement, leakage and production lost. They prevent slippage and ensure that full motor horsepower is converted into pumping power.




ROTARY GEAR PUMPS :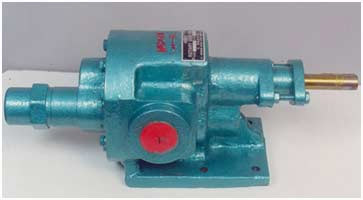 C. Bole & Co. offers wide range of Positive displacement Rotary Gear Pumps for handling oil and other semi viscous liquids.
Pumps will find applications for furnace oils. Fuel Oils, molasses, paints and pigments, castor oils, gasoline, inks, Gums, sizing liquids, molten liquids, glue, polymers, cooking oils, glucose, sizing starch, colour feeding, tar, bitumen, thermic fluid, cryogenic liquid transfer, soap stocks / solutions, Acid Slurries, caustic lye, turpentine, varnish and other industrial applications. Pumps can be also used in applications like pressure feeding of fuel in Burners, Circulation of lube oils in gearboxes, turbines, fluid couplings, compressors, diesel engines etc.
Pumps can be supplied in Stainless Steel 316, Gun Metal, Bronze construction with Heating/ Cooling Jackets. Pump can be supplied with special mechanical seal which prevents leakage near shaft end.
Pump body made of 2 piece type i.e. only one joint in the body which reduces maintenance cost. It has easily replaceable bushes with positive lubrication arrangements. It has proved more efficient due to suction and delivery in the line with Rotors. For handling all kinds of oil and non corrosive viscous liquids, pumps are supplied in CIMS construction. For viscous corrosive liquids and chemicals, pumps can be supplied in Stainless Steel, Gun Metal or Bronze construction. With helical gears for smooth as well as efficient running and built-in relief valve for dependable and trouble free pumping of viscous liquids.

Barrel Pumps


C. Bole & Co. offers wide range of Barrel Pumps.
Type : Hand operated, Motorised, Air Operated, Flameproof in different material of construction such as Stainless Steel 316, Polypropylene, M.S., Aluminium for handling variety of viscous and Non-viscous liquids like Solvents, Alkalies, Pesticides, Gasoline, Fuel Oil, Inflammable corrosive liquids, Varnishes Petroleum Products, Drugs & Pharmaceuticals & Degreasing Agents, Glucose, Honey, Glycerine, Shampoo, Paints and other highly viscous liquids.



Chemiccal Process Pumps

C. Bole & Co. offers Chemical Process Pumps for wide range of applications in chemicals, Petrochemicals, Fertilisers, Oil Refineries, Paper Mills, Sugar Mills, Dairy, Pesticides, Pharmaceutical Industries & Steel Plants.
The type of pumps available are Centrifugal, self-priming, Vertical Sump & Monoblock Pumps.
Material of construction of pump are in polypropylene. Stainless Steel 316 quality, C.S. & C.I.  Pumps are incorporated with special mechanical seal or Gland packing to suit individual requirement depending on nature of liquid to be handled.




MAGNET PUMPS

TO SOLVE YOUR CHEMICAL HANDLING & LEAKAGE PROBLEMS
Various models Seal-less Pumps for better range selection are special because they do not use any standard seal arrangement offering wide application. Benefits include features like 100% leakproof, chemical resistance, low power input, simple construction, low price etc. The total head range from 0 to 12 mts. & flow from 0 to 130 LPM.
They are used in various application as photo cine/ x ray/ filtration plants, colour or B/W processor, electroplating/ metal finishing machines, water treatment/ etching machines etc.
It can operates on 220/240 Volts A/c, 50 Hz Single Phase Power Supply as well as on 420/440 Volts,
A/c, 50 Hz, Three Phase power supply also.
They can pump liquid having max. specific gravity of 1.4 max. viscosity of 500 centipoise, liquid temp. between 00 to 800 C, the pumps wetted components are polypropylene, viton, teflon and ceramic. For chemical compatibility and any further clarification contact factory.